This region is a registered school class.
WA Delegate (non-executive):
The Democratic Republic 🖖🖖🖖 of Vulcan SSR (elected )
Founder:
The Federation of Utopia Planitia Research Center
Last WA Update:
Federation of Martian Colonies recommends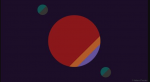 -4,015
for nuclear defense
Embassies: Benigtopia and The Presidential Library.
Tags: Class, Future Tech, Large, Outer Space, Password, Regional Government, and Role Player.
Regional Power: Moderate
Federation of Martian Colonies contains 55 nations, the 323rd most in the world.
Today's World Census Report
The Highest Poor Incomes in Federation of Martian Colonies
The World Census studied the spending power of the poorest 10% of citizens in each nation.
As a region, Federation of Martian Colonies is ranked 4,050th in the world for Highest Poor Incomes.
Federation of Martian Colonies Regional Message Board

Loading...
Endorse Space Arbys for free burger
i did but you never endorsed me back
Yep. I have a card farm to run!
" Old McDonald had a card Farm, eieieio!"
Don't worry fellow nations! I, The l0th Doctor, am busy creating a vaccine.
Not it I have anything to say about it.
A moment of silence for all the fallen nations ( U . U )