WA Delegate: None.
Founder: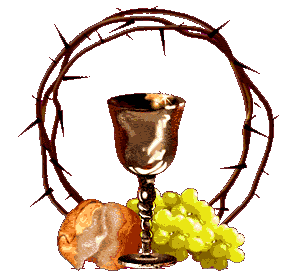 The Catholic Community of Provinces Protectorate
Last WA Update:
Embassies: Right to Life, Vatican, Saint Margaret Mary, The Vatican City, Christmas, Coin Collecting Club, Kingdom Of Austria, Bracara et Caralis, Vatican II, United Christian Empires of the West, and Italian Markland.
Tags: Minuscule and Religious.
Virtual Roman Catholic Church contains 2 nations.
Today's World Census Report
The Fattest Citizens in Virtual Roman Catholic Church
World Census takers tracked the sale of Cheetos and Twinkies to ascertain which nations most enjoyed the "kind bud."
As a region, Virtual Roman Catholic Church is ranked 11,617th in the world for Fattest Citizens.
Virtual Roman Catholic Church Regional Message Board

Loading...
God of power and mercy,
you destroy war and put down earthly pride.
Banish violence from our midst and wipe away our tears,
that we may all deserve to be called your sons
and daughters.
Keep in your mercy those men and women
who have died in the cause of freedom
and bring them safely
into your kingdom of justice and peace.
We ask this though Jesus Christ our Lord.
Amen.
We give our thanks, Creator God, for the fathers in our lives.
Fatherhood does not come with a manual, and reality teaches us that some fathers excel while others fail.
We ask for Your blessings for them all and forgiveness where it is needed.
This Father's Day we remember the many sacrifices fathers make for their children and families, and the ways--both big and small--they lift children to achieve dreams thought beyond reach.
So too, we remember all those who have helped fill the void when fathers pass early or are absent; grandfathers and uncles, brothers and cousins, teachers, pastors and coaches and the women of our families.
For those who are fathers, we ask for wisdom and humility in the face of the task of parenting. Give them the strength to do well by their children and by You.
In Your Holy name, O God, we pray.
Amen.
Thank you, Father,
for having created us and given us to each other in the human family. Thank you for being with us in all our joys and sorrows, for your comfort in our sadness, your companionship in our loneliness. Thank you for yesterday, today, tomorrow and for the whole of our lives. Thank you for friends, for health and for grace. May we live this and every day conscious of all that has been given to us.
God of love, Father of all,
the darkness that covered the earth
has given way to the bright dawn of your Word made flesh.
Make us a people of this light.
Make us faithful to your Word,
that we may bring your life to the waiting world.
Grant this through Christ our Lord.
Amen.
Lord,
You make all things new. You bring hope alive in our hearts
And cause our Spirits to be born again.
Thank you for this new year
For all the potential it holds.
Come and kindle in us
A mighty flame
So that in our time, many will see the wonders of God
And live forever to praise Your glorious name.
Amen
May the Lord almighty, have mercy on us as we contemplate the passion and death of Christ our Lord, for the remission of our sins...
Almighty God,
who through your only‑begotten Son Jesus Christ
overcame death and opened to us the gate of everlasting life:
Grant that we, who celebrate with joy the day of the Lordís resurrection,
may be raised from the death of sin by your life‑giving Spirit;
through Jesus Christ our Lord,
who lives and reigns with you and the Holy Spirit,
one God, now and for ever.
Amen.
Oh Almighty God,
whose great power and eternal wisdom
embraces the universe.
Watch over all policemen and law enforcement officers.
Father in Heaven please give them the strength,
courage and perseverance to endure
The unjust condemnation, danger, and physical abuse
to which they are at times subjected.
We recommend them to your loving care because their duty is dangerous.
Dear God, grant these brave men your almighty protection,
Unite them safely with their families after duty has ended.
Amen.
Gracious and loving God,
Let your Spirit be with us today.
Hear our prayers, and increase in us the will to follow your Son Jesus.
Help us to draw on the resources of our faith as we use the opportunities of our democracy to shape a society more respectful of the life, dignity, and rights of the human person, especially the poor and vulnerable.
We ask this through Jesus Christ, your Son, who lives and reigns with you in the unity of the Holy Spirit, one God forever and ever.
Amen.