WA Delegate:

The United Commonwealths of Imperium Anglorum (elected )
Founder:

The Divine Right of EuroFounder
Last WA Update:
Europe recommends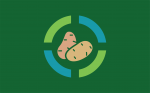 129,495
for nuclear defense
Embassies: the Pacific, USSR, The North Pacific, the Rejected Realms, 10000 Islands, The Western Isles, the West Pacific, World Assembly Legislative League, Balder, International Democratic Union, Forest, the South Pacific, and Union of Christian Nations.
Tags: Democratic, Featured, Gargantuan, Independent, Neutral, Offsite Forums, Regional Government, Role Player, and Social.
Regional Power: Extremely High
Europe contains 1,171 nations, the 19th most in the world.
Today's World Census Report
The Highest Poor Incomes in Europe
The World Census studied the spending power of the poorest 10% of citizens in each nation.
As a region, Europe is ranked 2,891st in the world for Highest Poor Incomes.
Summary • WA • Influence • Population • Voters
Voting opened 1 day 3 hours ago and will close . Open to WA member, native residents. You cannot vote as you are not logged in.
Europe Regional Message Board

Loading...
discount that one johnny cash song
All of that was a joke. I'm not from the future
I mean, they answered, it
I literally lost an election before for doing just that lol
When does the nuclear treaty come into effect?
Yes, we know this, it mentioned often, even in the Bible itself.