WA Delegate:
The Trusted Transitional Figure of Francois Isidore (elected )
Last WA Update:
The North Pacific recommends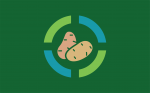 97,491
for nuclear defense
Embassies: Europeia, Balder, Stargate, the Rejected Realms, The East Pacific, the South Pacific, Equilism, World Assembly Legislative League, Taijitu, International Democratic Union, Greater Dienstad, Osiris, Europe, Forest, Gay, Canada, and 9 others.the West Pacific, Lazarus, Spiritus, Lone Wolves United, Anti Nazi Alliance, One big Island, Birb, the Pacific, and The Free Nations Region.
Tags: Anime, Democratic, Featured, Feeder, Founderless, Game Player, Gargantuan, General Assembly, Independent, LGBT, Map, Multi-Species, and 8 others.Offsite Chat, Offsite Forums, Regional Government, Role Player, Security Council, Social, Trading Cards, and World Assembly.
Regional Power: Extremely High
The North Pacific contains 9,854 nations, the 5th most in the world.
Today's World Census Report
The Best Weather in The North Pacific
The following nations were determined to have the best all-round weather.
As a region, The North Pacific is ranked 5,165th in the world for Best Weather.
The North Pacific Regional Message Board

Loading...
Hey back in the day of me not being able to get the actually super good games at the time of Oblivion that game was my magnum opus.
Cokolandian Card Farm 3 Prepare to die
I guess you make do with what you have.
My Skyrim games largely consist of trying to complete every questline at once lmao.
Oh and game crashes
Wapistan is ranked 246,276th in the world and 9,753rd in The North Pacific for Best Weather, with -205 meters of sunlight.
Average sunlight fan 🤓🤮😂
Average moonlight enjoyer 🥶😎🧐
I always use a VM for no crashes as i use the programs for the time when the games released.
Oh that sounds nice
I've been sitting here having my game crash 3 times trying to fast travel to Dragon Bridge...
Pls help
Edit: make that 4.
I'm good. Had a lucky time while card farming tonight. Managed to find another Testlandia, and a couple high MV cards.
And just planning on having a muffin.
How are you?
Would you consider selling it?