WA Delegate (non-executive):

The Republic of Reultan (elected )
Founder:

The Dream of Toney River
Last WA Update:
Embassies: Nudist Dreamland, Philosophy 115, Eladen, Universal Dream Network, Gay Equality, Canada, Haiku, Autism Spectrum, The Greatest Freak Show on Earth, The Bar on the corner of every region, NationStatesHolics Anonymous, CDW Federation, Lothlorien, Official European Union, transvaal SSR, New Brunswick, and 7 others.Prince Edward Island, Newfoundland and Labrador, Nova Scotia, The Cult of PCHS, New York, Florida, and Canottostan.
Tags: Featured, Independent, Issues Player, and Medium.
Regional Power: Moderate
The Maritimes contains 40 nations, the 488th most in the world.
Today's World Census Report
The Most Popular Tourist Destinations in The Maritimes
World Census experts tracked millions of international tourists in order to determine the world's favourite nations to sight-see.
As a region, The Maritimes is ranked 1,893rd in the world for Most Popular Tourist Destinations.
The Maritimes Regional Message Board

Loading...
The Most Politically Free in The Maritimes
1.

Rocky Mountain Ranger 16,031 in NationStates
2.
Tintamarre 17,384
3.
Lubecistan 21,708
Middle:
Chocolate Lake 71,637 - top 30%
Last:
Videliastan 239,016 of 241,224 nations
World first:

Please Walk Forward Band Camp
Nudist Dreamland:

Pencil Sharpeners 1,346
Philosophy 115:

Sans-Serif 5,360
Eladen: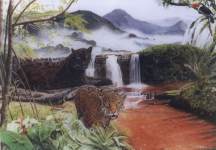 Undivulged Principles 16,473
Gay Equality:

Alpenburg 18,444